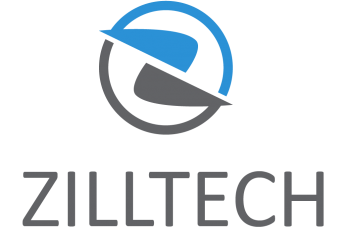 Who We Are
Our passion: Transforming organizations through technology.  Using technology to solve business problems.
Our niche: Building end-to-end solutions using Zoho. Your Zoho Experience Begins With Us.
Zilltech, is an US/PAKISTAN-based firm and a division of AgileBTS,  is devoted to helping business people work with Zoho CRM in a variety of ways: implementation, customization, and consulting.  We started in 2018 and, since then, we've become one of Zoho's top Consultants, a distinction given to Zoho Consultants who are responsible for a certain amount of Zoho Corporation's revenue per year.
Who We Work With
We serve companies of all industries and sizes.  That said, our solutions tend to work best for:
Field Services & Construction companies, such as installers, cleaning companies, and delivery service businesses
Manufacturing & Distribution companies, like metal, paper goods, and textiles manufacturers, as well as drop-shippers
Technology & SaaS companies, such as IT companies, software vendors, and other managed service providers (MSPs)
Our Services & Products
A far cry from a "normal" Zoho consulting shop, we offer a variety of services and products at Zilltech:
Zilltech: Our core brand.  We provide Zoho consulting, training, customization, development, and other professional services related to the Zoho suite of apps.
FieldTech: Our complete vertical solution, designed especially for field services, manufacturing, and technology/SaaS companies, and built on Zoho Creator.
AgilitySync: Our ETL (extract, transform, load) platform built to connect Zoho apps to third-party ERP apps.  We use this platform to connect Zoho CRM, Finance, and Creator to programs like Quickbooks, Sage 100 ERP, and many others.
The Zilltech Difference
Before we do business together, we'd like to get to know you and your business processes a little better.  As we like to say, we may be the Zoho experts, but you're the expert of your business. So, any solution we recommend will make the most sense once we take the time to fully understand what you do and why you do it.
This is what separates us from other consultancies. They might offer a boilerplate solution without taking the time to really understand your needs first.  It also makes our solutions – and your business – much stronger going forward.
Usually, our clients will find themselves at one of these stages in their project when they first engage us.  Which one are you on?
Assessment: Zilltech staff meets with you in order to understand your business and all its operations before recommending a solution to you.
Planning: We provide a formal solution blueprint to you, something that will solve not only current problems, but will anticipate and solve for future problems that arise as your business scales.
Deployment: We put the plan we proposed to you into action.  This includes deploying and customizing any apps, and training you on best practices to ensure a high adoption rate.
Optimization: Once the system is put in place and you've had time to adopt it, Zilltech reviews the solution in place and listens for feedback, looking for ways to further optimize and improve things.
At Zilltech, Zoho isn't just what we like – it's a way of life.  And, we've educated ourselves on the best way to solve business problems with Zoho so you don't have to.  Contact us today and one of our Zoho consultants will respond to you within 24 hours.