Zoho is a comprehensive suite of online applications, tools, and services that are specifically designed to help businesses of all sizes to streamline their operations. It includes a wide range of products such as CRM, customer support, project management, analytics, HR management, and more.
Consider our consulting services for Zoho Desk and enjoy excellent customer care
Are you looking forward to keeping a track record of all the customer queries? Or need proper software to manage your customer support services efficiently? Well, Zoho Desk is the right solution for your enterprise, and Zoho Desk consultants can provide a detailed overview of how it can be beneficial to the business.
Features of Zoho Desk:
 Automation
 Ticket management
 Zia
 Self-service
 Agent Productivity
 Extensibility
 Insights
 Customization
You can assign, track and set up alerts on the Desk and customize it according to your business needs. Our experts can assist you in ensuring that the customers get the support when they need it. Zoho Desk also suggests relevant solutions from your knowledge base. This is important to ensure that a customer centric approach can be followed for a business. Our Zoho desk consultants guide you on how to use the Zoho Desk to make your business more efficient.
Ticket Management Managing tickets on Zoho Desk becomes easier when you are equipped with tools such as multibrand help center, multidepartment, email, telephony, social media, live chat, to name a few. On an average day, your agent simply works through a support request from a customer. But there are days when it will get chaotic for agents as stacks of tickets start piling up from customers. What you need is an effective helpdesk ticketing software that removes all impending bottlenecks and ensures a smooth, error-free process for everyone involved.
Automations Don't let routine tasks bog you down when you have Zoho Desk Consulting help you achieve all of them automatically. By automating tasks you will not just save time but also focus on nurturing long term relationship with customers. This is achieved by prioritizing your service goals using help desk essentials, notification rules, workflows etc.
Zia is an AI-powered assistant for Zoho Desk that lets you stay on top of every aspect of customer service. Zia speaks to your customers and gives prompt solutions, it identifies every aspect of the ticket, shares solutions directly from your knowledge base with your customer and sends notifications if there is an unusual activity in your ticket stream.
Self-service enables customers to seek answers on their own. This is achieved by creating a self-service portal for each customer and creating a repository of solutions for commonly asked questions.
Agent productivity is improved when they have a wide number of tools available to collaborate, communicate and secure customer relationships. This is achieved through a system that automatically organizes open tickets, sends best response to FAQs, sets up teams that make it easier for employees to collaborate, manage tickets even when you are away from your Desk and provides handy tools that make resolving tickets faster.
Extensibility – Zoho Desk Developer will show you how to make your desk more robust with the power of third-party integrations. Zoho Desk offers a variety of customization that are well-suited to the needs of your business. When you are able to personalize every little detail of your help desk, this enables you to put your best foot forward.
Insights The detailed reports of the ticket overview will help you keep a track of your service using the most common metrics. You get time-based reports and track all agent performance parameters at the click of the fingertip.
Customization Customize your support software without getting into the hassle of coding through Zoho Desk Consulting. Whether it is to do with applying your logo to the domain, creating custom fields to store information or designing your own SMS templates.
Security – Zoho Desk Developer will show you how help desk can maintain security of your customer data without compromising on your team's flexibility. You get to control who can access data within each module and who can modify the data in your help desk.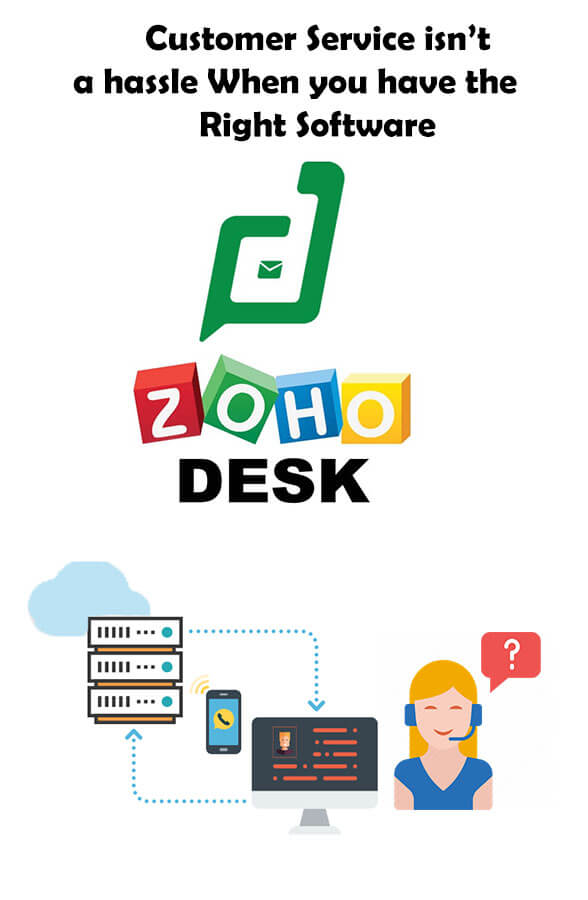 Would you like to speak to one of our Zoho Team
Just submit your contact details & we will be in touch shortly…